We have a constantly rotating selection of 10-14 brews with a few house favorites we try to keep on tap all the time!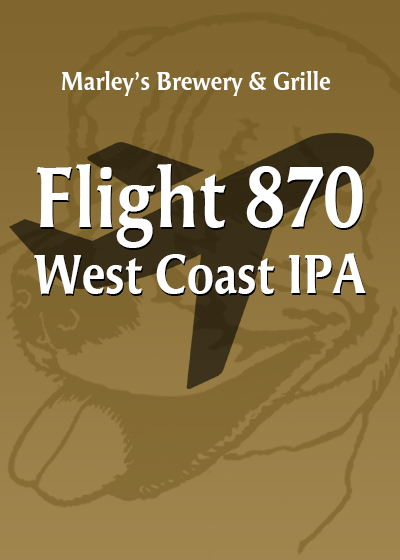 Flight 870 West Coast IPA
7.25% ABV 74 IBUs
Inspired by a trip to sunny San Diego, this West Coast IPA is a fantastic example of the style known for it's pleasing bitterness and light malt profile. 7 different hops were used, including Warrior, Simcoe, Centennial, and Citra, to name a few. We hope you like it as much as we do!